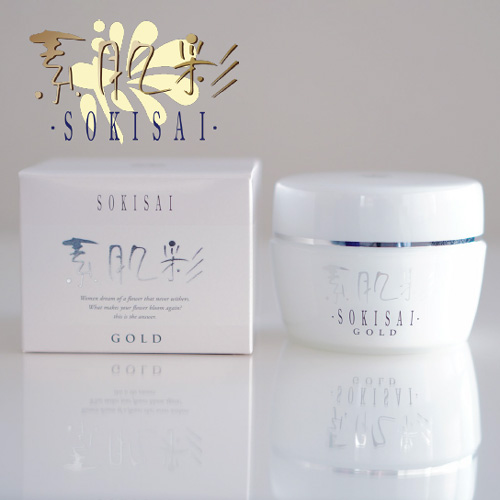 SOKISAICREAM Series No.1 Mild Formulation!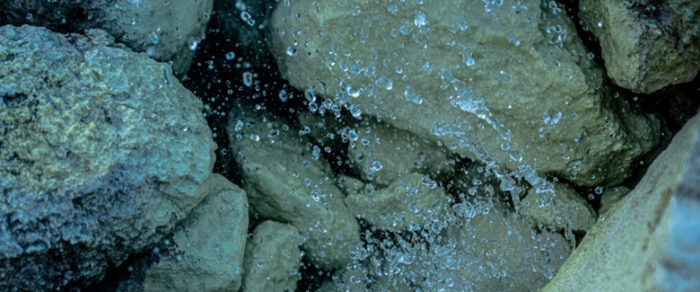 A series of SOKISAI creams that enhance cell turnover.
Hot spring water "Onsen" in Hokkaido to apply! The 15 kinds of mineral ions (1/10 of nano) contained in ultra-concentrated mineral spring water penetrate the skin and lead to beautiful skin!
The main ingredient of this all-in-one cream is a rare mineral spring water called "magic water" that has been highly concentrated approximately 100 times using patented technology.
It is called "magic cream" by our customers.
High-concentration mineral ions pass through cell membranes and reach the "dermis layer" where new skin cells are born, increasing cell turnover.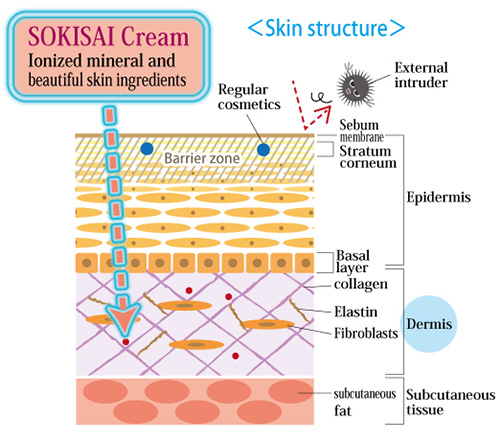 Skin-beautifying ingredients below prevent rough skin, improve skin texture, moisturize, and lead to glossy beautiful skin.
Squalane – protects moisture and promotes the penetration of useful ingredients.
Pine nut oil and horse oil – prevent inflammation and improve blood circulation
Propolis – has excellent oxidative decomposition action.
This all-in-one cream serve as a skin lotion, emulsion, and beauty essence in one.
It is paraben-free and phenoxyethanol-free. Used safely even on sensitive skin.
It is a cream that can be used for men and women of all ages and babies.
Since its establishment in 1982, SOKISAI Cream has been loved for more than 40 years.
Obtained a process patent for skincare items using mineral spring water. (Patent No. 6360944)
It can also be used for burns, bruises, abrasions, skin inflammation, etc.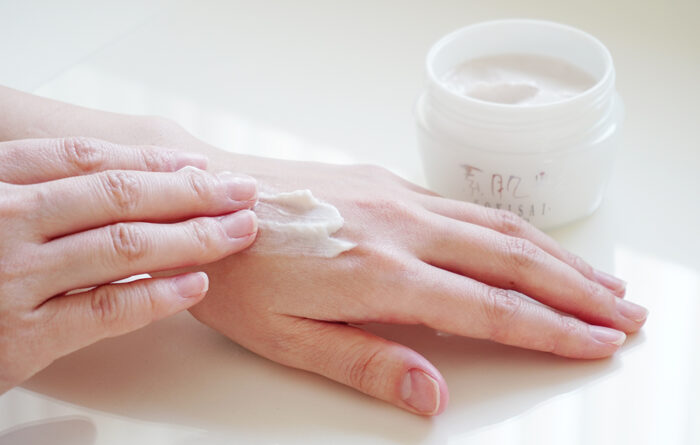 How to use
---
Please take an appropriate amount and apply it to your skin. Please use plenty of layers on areas where you are concerned about wrinkles, such as around your mouth and eyes.
【Contents】90g
【Ingredients】
Water, Squalane, Behenyl Alcohol, BG, Stearic Acid, Cetyl Ethylhexanoate, Cetyl Palmitate, Glyceryl Stearate, Glycerin, 1,2-Hexanediol, Ceteth-6, Beeswax , Polysorbate 65, Aloe Vera Leaf Extract, Stearic Acid and Water, Pinus Koraiensis Seed Oil , Horse Oil, Perilla Leaf Extract, Scutellaria Baicalensis Root Extract, Lithospermum Officinale Root Extract, Allantoin, Propolis Extract, Arginine, Tocopherol, Stearyl Glycyrrhetinate, Dimethicone, Ethylhexylglycerin, Glyceryl Caprylate, Ethanol
If you need….
---
Samples and detailed information are available.
Please feel free to contact us!
We will be more than happy to assist!
We are looking forward to having your words!