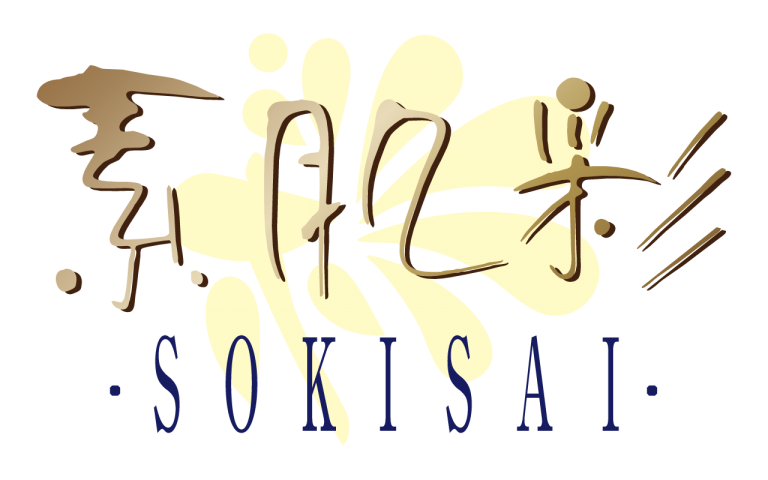 Miracles to you!! These "

Miracle Creams

"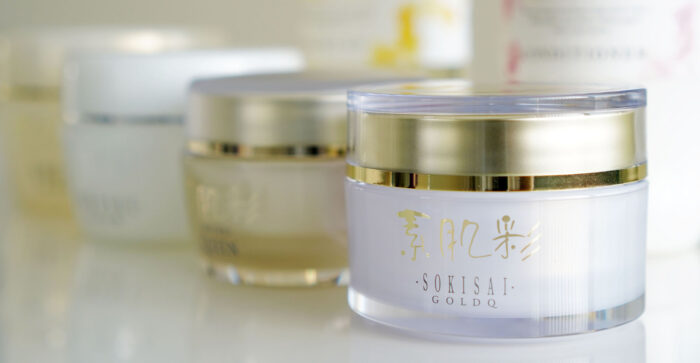 deliever you "

True Natural Beauty

"
Concept
---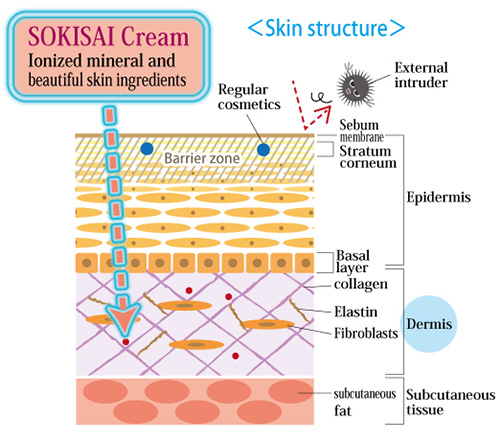 Users called SOKISAI "the magical cream".
It was, in fact, born from the idea of "enhancing detoxification through skin and retaining beauty and health from the cellular level".

SOKISAI is highly condensed and its major component is rock extracts from a patented acquisition. It contains as many as 15 kinds of vital minerals, which are ionized and can penetrate to the dermatological layer via cellular walls.

The effect is then amplified by its skin-beautifying herbs components.

Since its establishment in 1982, SOKISAI Cream has been loved for more than 40 years.
Obtained a process patent for skincare items using mineral spring water. (Patent No. 6360944)
The power of "

SOKISAI

" cream brings the true beauty skin
---
Spots & Freckles&Dullness
Generally, there are many whitening facial goods and the treatment dermatologist prescribe, are to let the bases of spots or freckles to keep them under the skin, and not to come out.
But what "SOKISAI" cream do, is to let the base of spots and freckles out to be collected and discharge through the lymph and veins. It purifies the cell themselves.
Wrinkles & Sagging
From our daily life and foods we take, if the acidic products are left inside the cell, this causes the wrinkles and sagging.
"SOKISAI" cream will neutralize the acidic products and will help to vitalize the cell.
The saggy face will have bounce and certain lift up effect could be expected.
Do try on your smile line.
How to use almighty "

SOKISAI

" cream.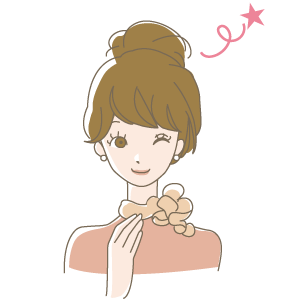 Besides its cosmetic use, combining many types of herbs,
the "Sokisai" series is also used to treat stomatitis, periodontal diseases, burns,
and even used in caring for patients suffering from slipped disk.
"Sokisai" is an omnipotent cream,
allowing consumers to absorb positive × alkaline energy through their skins.

OK for sensitive, dry skin and for baby's diaper rash!
As for any troubles which might happen anytime, prepare "SOKISAI" cream at home!
The ingredients which makes miracles to your skin!
---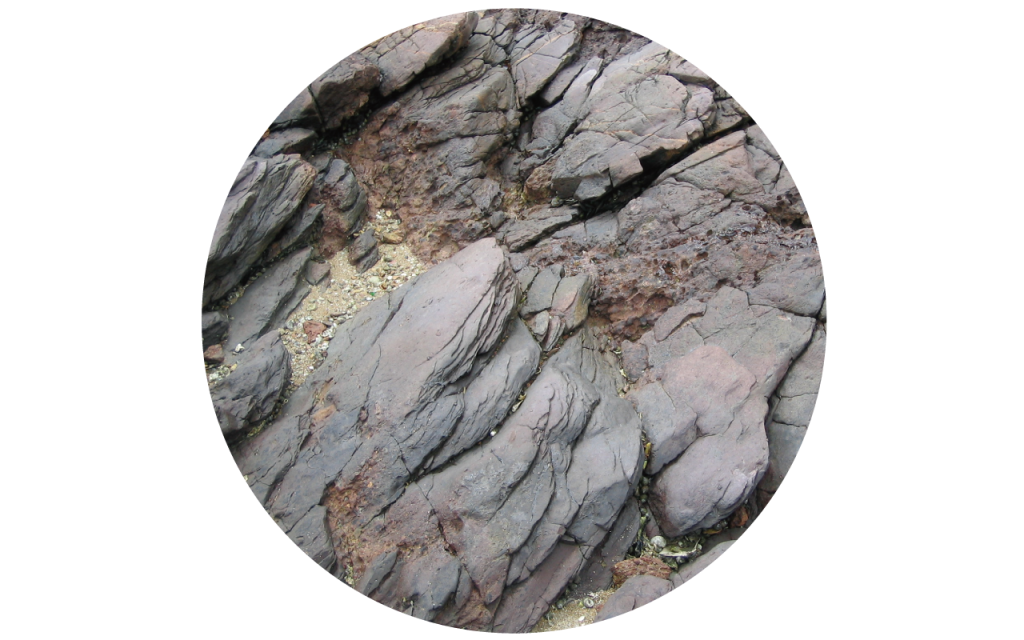 Extracts from rare minerals (main ingredients of "SOKISAI")
The minerals which compose the Earth, especially the precious mineral water oozed out by the crustal movement from valley in Japan are main ingredients. It is a mass of precious, high and strong vital energ
Squalene
Squalene is a natural oil in human skin which comes together with skin oil and keeps moisturized. It gives power to skin respiration and helps to metabolize. Helps to remove old keratin. Sterilize the bacteria which causes pimples and athlete's foot. Helps to absorb other contents in to skin. By all means it is the necessity for beautiful skin.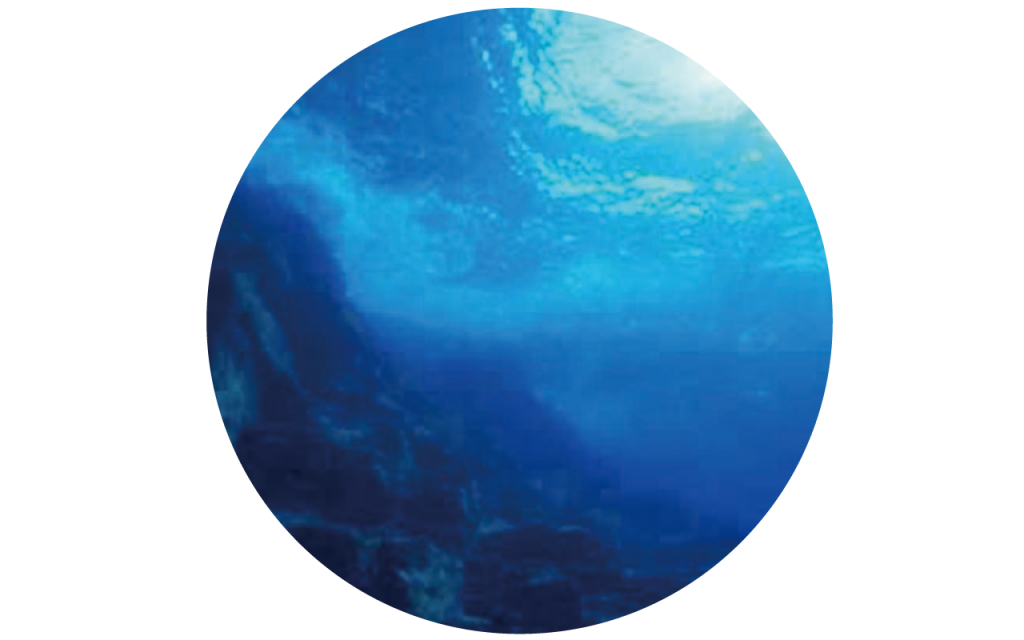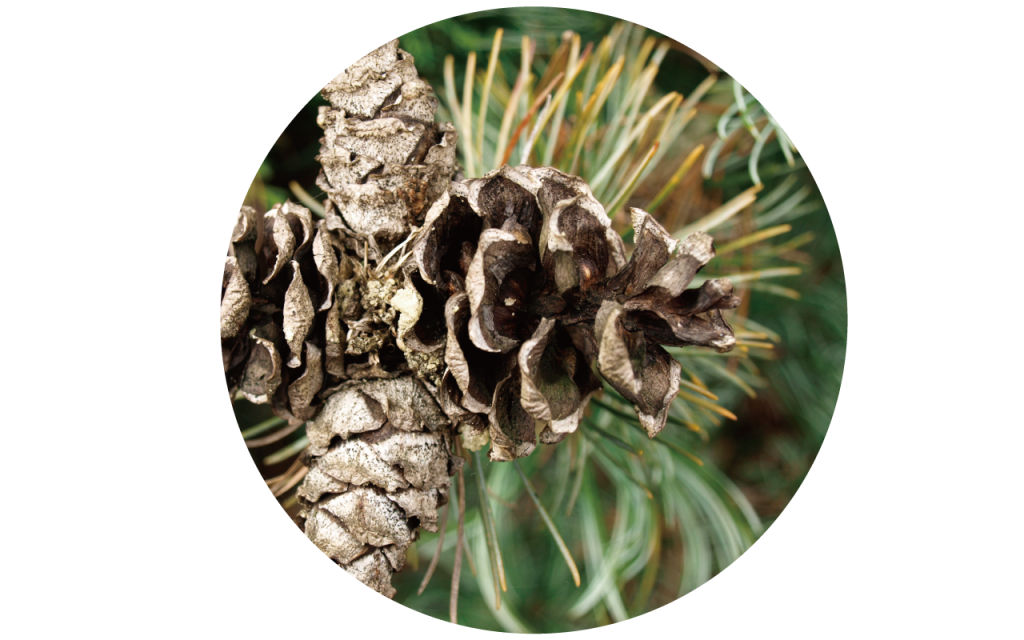 Pine seed Oil (Japanese white pine)
The oil which contains B vitamins, vitamin E and minerals and more.
B vitamins helps to avoid inflammation. Vitamin E helps the metabolism. Especially, the "Pinolenic acid " which is taken out from Japanese white pine is spot lighted to cure the inflammation and ease the itchiness caused by atopy.
SOKISAI is perfectly fine for users in all ages and genders!

When you feel like using it, it's simply the perfect time to.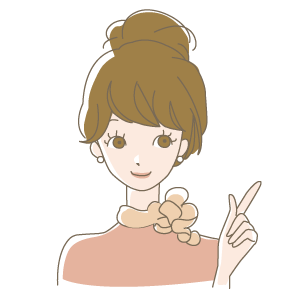 Product Line-up
---
If you need….
---
Samples and detailed information are available.
Please feel free to contact us!
We will be more than happy to assist!
We are looking forward to having your words!