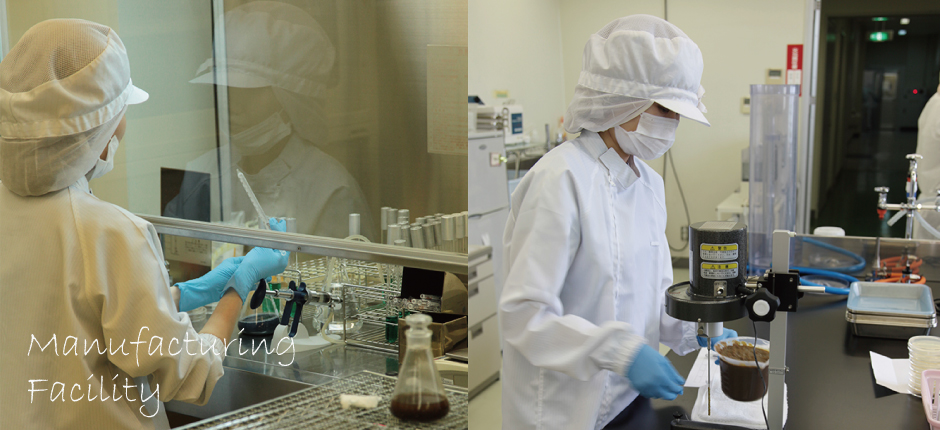 Shokken manufactures effective products for your health and beauty needs. Each product is carefully formulated and manufactured with the highest quality control in our own state-of-the-art manufacturing facility in Toyama, which is a GMP(Good Manufacturing Practice) certified factory. Explore our product lines to find out how Shokken leads the industry with the most innovative products available.
Shokken uses a trade-secret manufacturing process to concentrate and extract the beneficial nutrients from the natural ingredients, including brown rice and vegetables. Without concentration, you would have to consume huge quantities of certain foods to obtain their benefits.
We do not use filler and added substance for our products. Our products you take are pure, safe and nutrient-rich foods made of only natural resources.